College & Career Center
Garfield College and Career Center
Our team has got wild and creative this year! We work to fully support our Garfield community to provide access for all things college and career. Keep reading for details on how we plan to reach to our students & families.
College Visits at GHS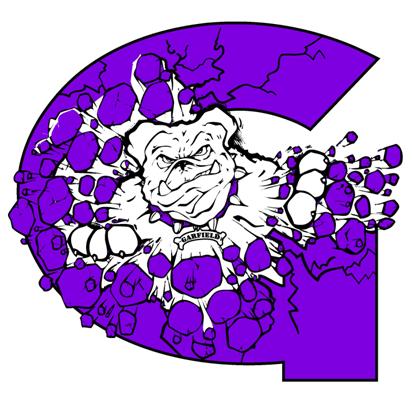 All Garfield students are welcome to register to attend college admissions presentations on Wednesdays, during lunch (11:30 a.m.). After the in-person or virtual presentation, students will be able to ask representatives of the schools about application process, costs and financial aid, academic specialties, etc.
You must log into Naviance to check the latest schedule and register by 10:30 a.m. the day of the visit. (Seats may run out!)
Naviance is accessible in the SPS online Student Portal
Questions? Contact Ms. Tiffany Bigham by email: tlbigham@seattleschools.org or drop by the College & Career Center
Resource List
Scholarships
Garfield College Network
Y-Scholars(rm115e)
Each spring, Y-Scholars recruits 30 incoming freshmen of African descent who have the desire to accelerate their learning potential and prepare for post-secondary education. Students are thus automatically placed in Honors level core classes their freshman and sophomore years, preparing students for Advanced Placement classes (AP) during their junior and senior years which prepares them for future success at a four-year university. Students receive individualized college readiness support during junior and seniors years which has resulted in a 100% college acceptance rate
TRiO Upward Bound (rm 104b)
Upward Bound serves high school students from low-income families; and high school students from families in which neither parent holds a bachelor's degree. The goal of Upward Bound is to increase the rate at which participants complete secondary education and enroll in and graduate from institutions of post-secondary education
College Possible (rm 237a)
College Possible is making college admission and success possible for low-income students through an intensive curriculum of coaching and support secondary education
To learn more about College Possible, check out this video:
And for more information, follow College Possible at Garfield on Instagram @collegepossiblegarfield
Seattle Promise (rm 103)
The program provides the first two years (or up to 90 credits) of tuition, additional financial support for books, transportation, housing, etc. to those with financial need, and personal guidance to succeed in college. All Seattle public high school graduates are eligible regardless of grade point average (GPA), income or country of birth
Lee Westrick lee.westrick@seattlecolleges.edu, Seattle Colleges, Academic Retention Specialist
Garfield High School Worksite Learning Program
WORKSITE LEARNING connects the knowledge and skills students learn in the classroom with what they are learning in the workplace. Students enrolled in the Garfield worksite learning program can earn .5 credit for every 180 hours of work. For information on how to enroll please speak with your counselor or contact Mr. Rogers at the email address below.
Career Opportunities, Tips & Tricks
Getting Started: Job Application Tips & Tricks
Outdoor Opps
Healthcare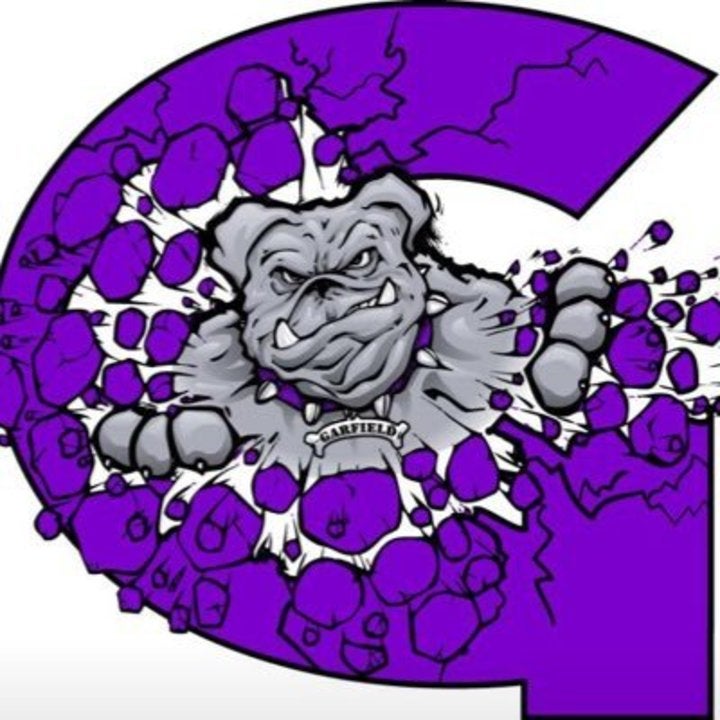 The Garfield PTSA met virtually with Ms Tiffany to learn about how the College & Career Center will operate while the school is closed due to COVID. The following is excerpted from our conversation.
PTSA: Hello Ms. Tiffany and thank you for talking with us. Families are wondering how students can access the resources in the College & Career Center (C&CC) while they can't access the school building. The fall is a busy time when many students are researching and applying to different colleges and polishing up resumes and working on their career plans. It looks like you are in the C&CC right now.
MS TIFFANY: Hello! Yes, I am here in the building Tuesdays and Thursdays for the most part, so twice a week, but that's mainly to be in the space to record podcasts and do some organizing. However, even though the C&CC is closed in person, the virtual C&CC is open and ready for the students. I am trying to make the C&CC as accessible as possible, as often as possible, and through several different channels during the pandemic.
PTSA: So you're recording a podcast?
MS TIFFANY: Yes, I am starting a weekly Podcast that will be coming mid-Fall, each segment will be a quick 15-20 minutes. There will be a topic per week such as "Let's talk about testing", or "Let's talk about how are you doing in terms of academic motivation during the pandemic", tips for navigating college and career planning right now. There will be guest speakers. I have one speaker who will talk about what it is like as a first-generation college student to work while being a full-time student at an academically rigorous institution. Another topic will be about the differences between test-blind, test-optional and test-flexible – some of these are brand new terms since the pandemic. These are all topics that students would come into the C&CC and ask about in the past. The podcasts will be recorded, filmed, and posted to the Garfield YouTube channel, and I'm creating a Garfield sound cloud so that students can access these things from home for free. I'm also thinking about adding a bi-weekly "student letters" podcast where students can write in to the podcast with their questions.
MS TIFFANY: Essentially we're using the current bell schedule to implement appropriate times and opportunities for students to access college and career help. I'm doing this in several ways – the podcast, virtual admissions sessions with college reps, one-on-one virtual meetings with me, and drop-in times using a live link that students can access, where I will be accessible and students can ask a quick question or a long question or just come in and sit on the line and ask questions along with other students. I will also be offering some virtual workshops. Parents and family members are welcome to access these, too, not just students.
So… we are officially open for drop-in hours right now! The admissions presentations start next Monday (9/21). On Mondays, Tuesdays, Thursdays and Fridays we'll have the admissions presentations from 12-12:55pm, then from 2-4pm on those days we have a college prep drop-in. If students have questions about college prep they can access me in the career center to get help with essay writing, or if they want help finding test prep resources, or to ask common questions about scholarships. There's no question too big or too small.
On Wednesdays I will be taking individual appointments starting at 9:45am until around lunchtime with each meeting lasting about 15 minutes long. That's time with just me, one-on-one, solely dedicated to your individual questions, every Wednesday in the Fall. The college prep drop-in time is a little bit different on Wednesdays, from 12:45 – 2pm. These times are all on the school website under Resources and Services > College & Career Center > 2020-2021 Updates.
PTSA: How will the college admission sessions work?
MS TIFFANY: Traditionally we have had admissions presentations from a lot of really great colleges and universities and they've come here and presented either in the C&CC or in the Quincy Jones Auditorium. But, because we are pivoting our model, we are doing live, virtual admissions presentations. If students (or parents) want to know when particular schools are coming, they can go to the 2020-2021 College Virtual Visits and click on "View Upcoming Visits Here". This takes you to a live document with links that take them directly into the meeting for each college.
Check this list often as it changes and colleges are still being added. There are 12 weeks of visits starting on Monday the 21st, with two college visits a day. These college visits are all listed in Naviance, too, under the What's New column header on the student's Naviance Home page, and under College Visits under the Colleges Home menu.
Again, these are live, interactive sessions with the reps themselves, at their colleges. What I would say is, if you're a student interested in learning which colleges are coming, find out now and check back often.
PTSA: Is there a limit on the number of students who can attend a college visit?
MS TIFFANY: No, there is no cap on the number of students who can attend a particular college visit, and a student can attend as many college visits as they want.
PTSA: How will the individual appointments work?
MS TIFFANY: Scroll down on the 2020-2021 Updates page and there is a Sign-up Genius for individual appointments. After a student clicks on the desired time slot and fills in their information, I will email them the Teams link to that appointment and we can go over what the student wants to discuss. I'll be taking individual appointments every Wednesday. The reason for Wednesday appointments again is the bell schedule and to align with asynchronous learning times.
I really want to encourage students to sign up. If none of the individual appointment times work, we have drop-in session times as well. The links to join those drop-in sessions are just above the individual appointment sign-ups, and depend on the day. How long the student stays in the drop-in session is really up to the student. For some of the drop-in sessions, if I plan to do a special workshop, I'll advertise that during the Advisory announcements a few days or even weeks ahead, depending on the scale of the workshop. On those days, the drop-in would be to join that workshop.
Students are up against a backdrop of different experiences right now. Some students are home just doing their thing, some students are taking care of siblings, some students are working. I think this is a good model for a lot of different people. And, I want to offer these options to parents and family members, too. Parents with questions are more than welcome to make an appointment with me, or they can ask a quick question in the drop-ins. With the virtual model, we can offer more than with just the in-building services.
The final thing I want to say is for everyone to download the Garfield App! Make sure you're opted in to receive the College & Career announcements. Information about podcasts, workshops, how to best contact me – all of those things will be posted on the App as well as online, and I'm also putting those things in the Advisory announcements. Students and families should know exactly where to go for information.
Keep checking the website and keep checking the Garfield App!